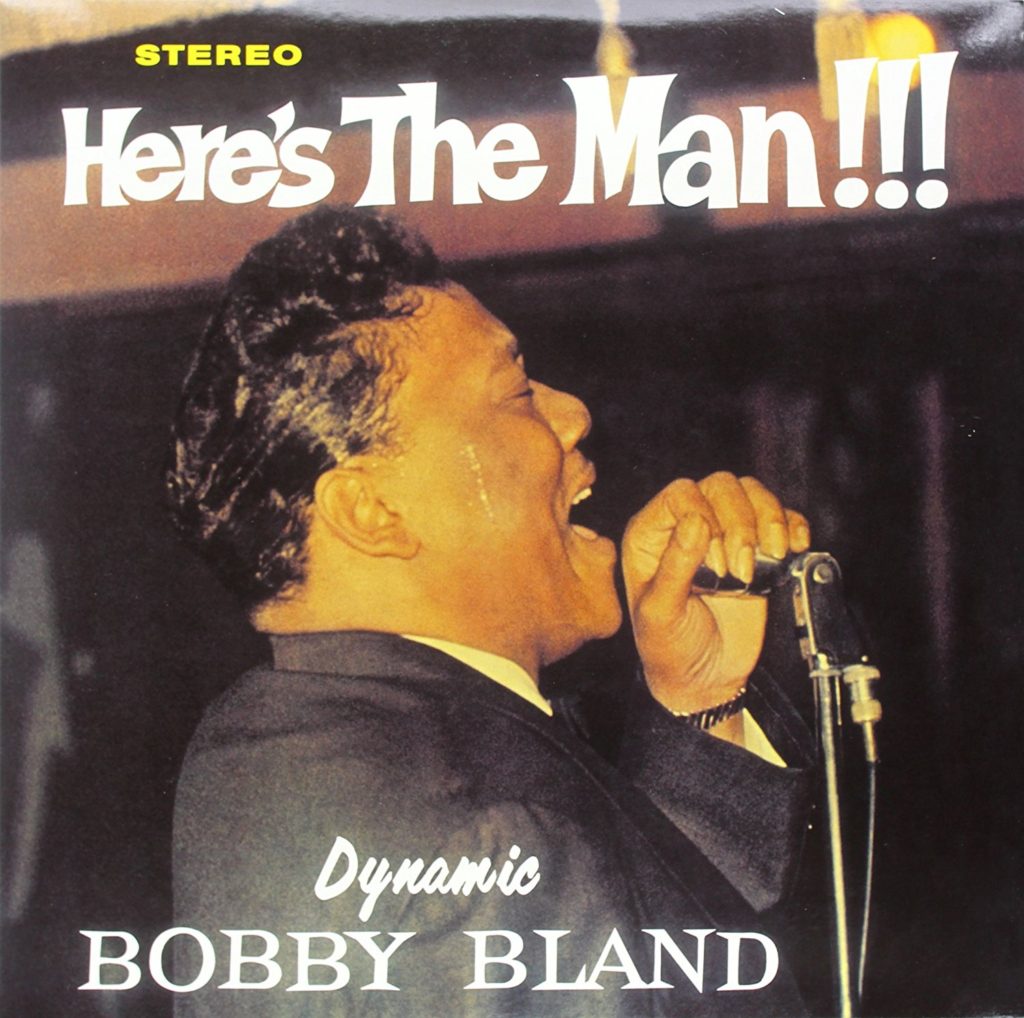 If you ask the question 'just how blues can you get?' then the answer has to be Bobby Bland, who sadly left us in 2013.
One reason alone is that as a young man harbouring his deep desire to sing he actually worked for B.B. King as his chauffeur and valet.
Then, for emotional inspiration, he began listening to the recorded sermons of C.L. Franklin, a Detroit preacher.
That vocally exciting churchman was none other than Aretha Franklin's father. Couple this fine grounding with a superb natural talent, a flair for intense presentation, and success was a given.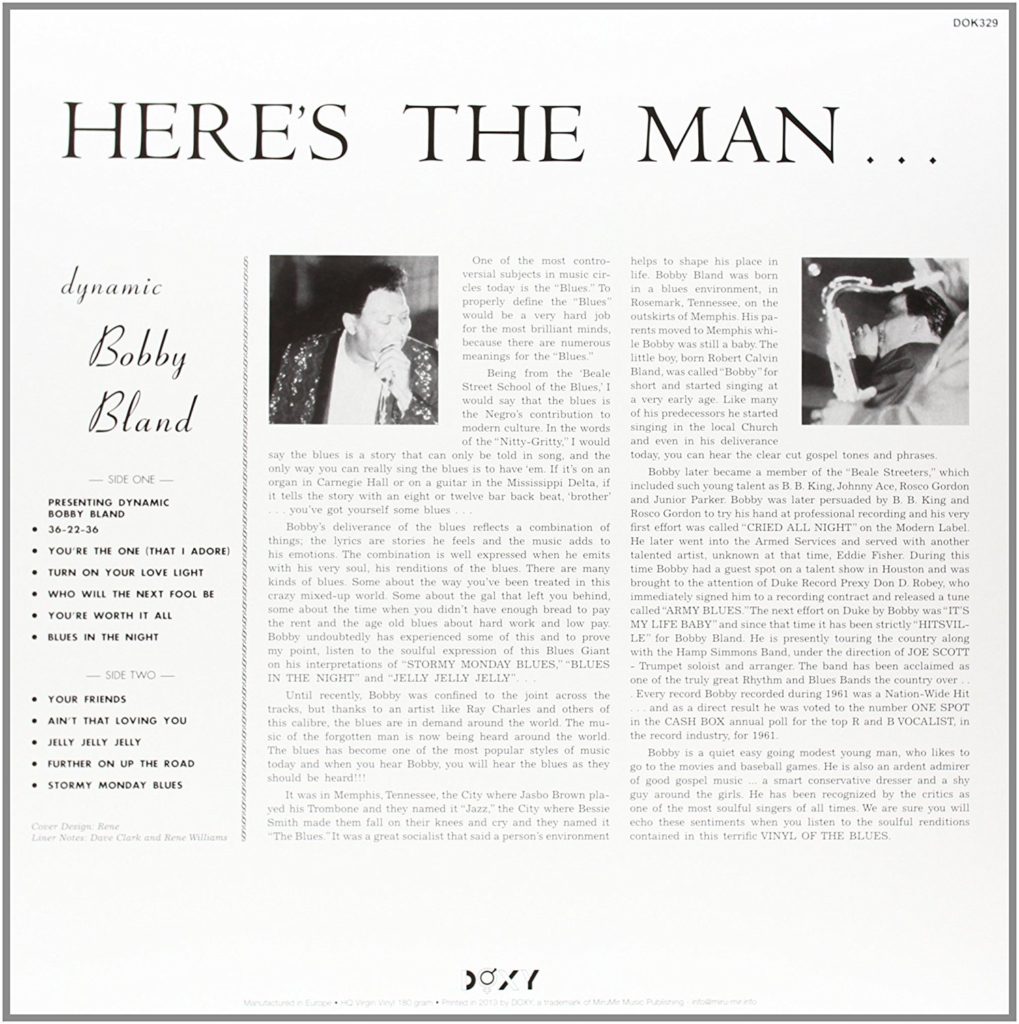 Bobby's husky rich voice and his dramatic story-telling delivery were to propel him head and shoulders above his musical peers, and here's a re-issue of 21 tracks which reveal his greatness.
The first eleven are the original tracks on the album Here's The Man, plus ten bonus tracks.
The various orchestral arrangements here are superb, right from the bouncy vital statistics opener, 36-22-36.
You get the jazzy, urban swing of Ain't That Loving You, a fabulous performance of Stormy Monday Blues, and among the bonus cuts, there's the sheer drama of the epic How Does a Cheatin' Woman Feel, the whole rich collection topped off with the mighty Yield Not to Temptation.
Bobby didn't just sing the blues; he lived them and felt them like no other artist. They didn't call this man Bobby 'Blue' Bland for nothing.
Album Review by ROY BAINTON