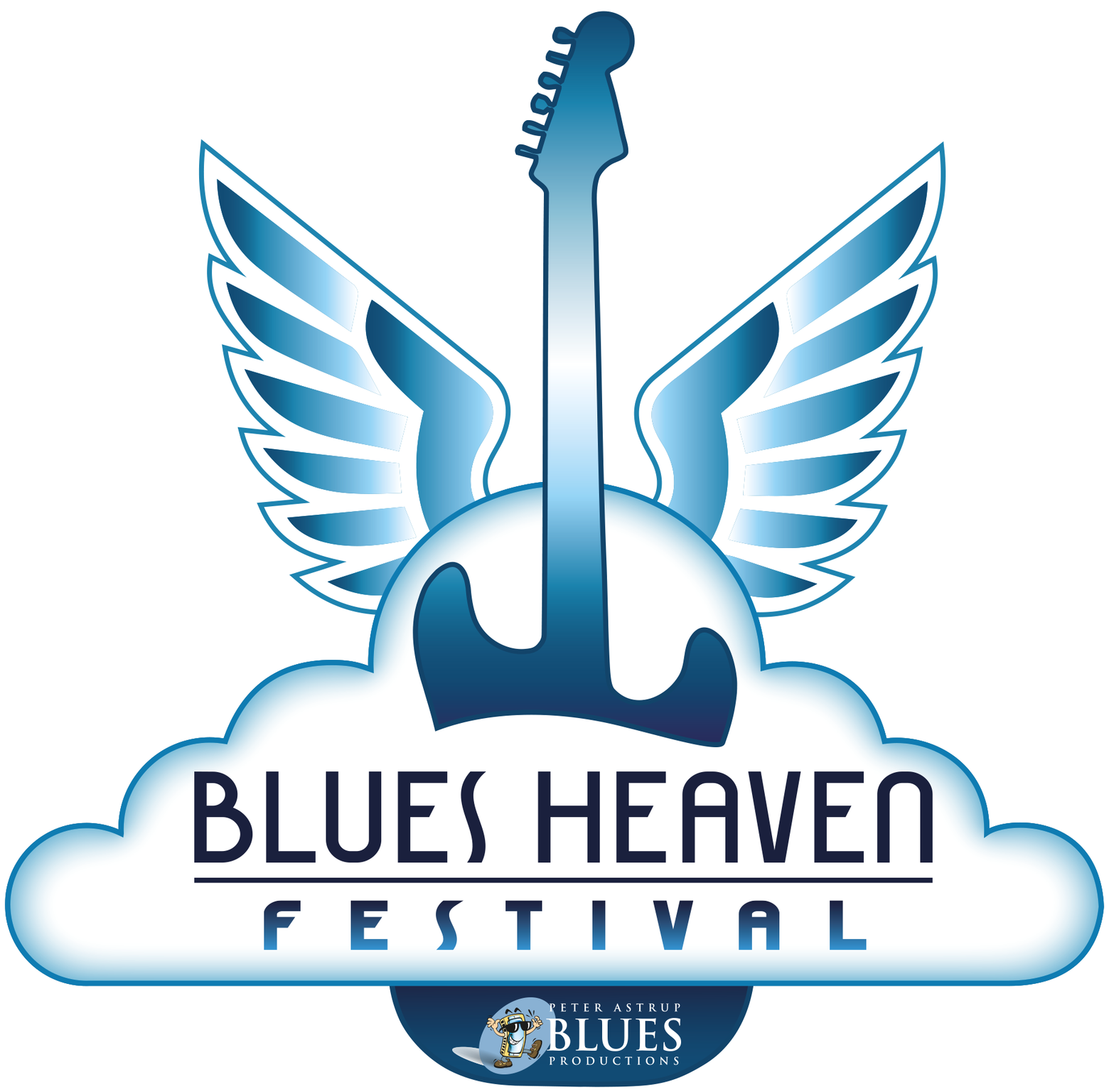 Friday 3rd & Saturday 4th November sees the famous Frederikshavn Blues Festival in Denmark become Blues Heaven Festival.
It's a new name and a bigger venue for this increasingly popular and highly respected festival which is now in its 12th year.
The mighty Arena Nord will be the new home for Blues Heaven Festival and it's going to be bigger and better than ever.
Blues Heaven Festival will once again welcome world-class celebrity performers from the US and Europe.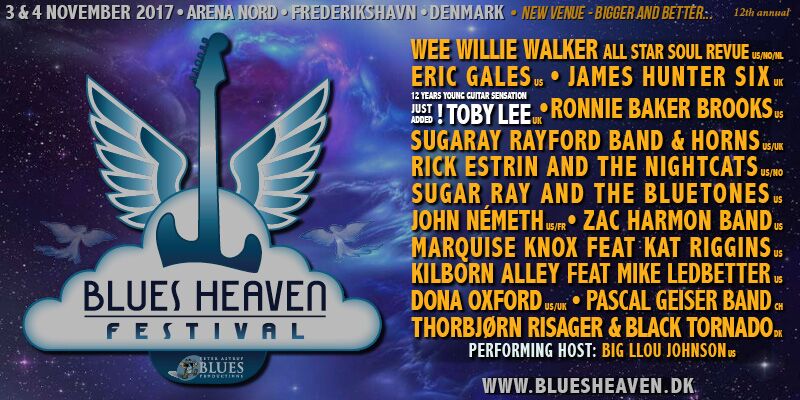 Blues, rock, gospel and soul lovers, get ready for the 12th year of one of the world's most respected and prestigious blues festivals, featuring a marvellous and rich music program.
Festival organiser Peter Astrup has arranged some exciting packages for you, from the moment you step off the plane, train, ferry or arrive at the harbour it all awaits you.
Festival tickets can include transport from both the airport, train station, ferry port or harbour to assist you if you're travelling from another area/country, everything has been thought of here to make it super easy for you get to the festival. For information on transport links for the ferry's coming in from Norway please go to – Blues Heaven.dk

Shuttle Bus timings are – (Blues Foundation Members will have a discount code from their newsletter)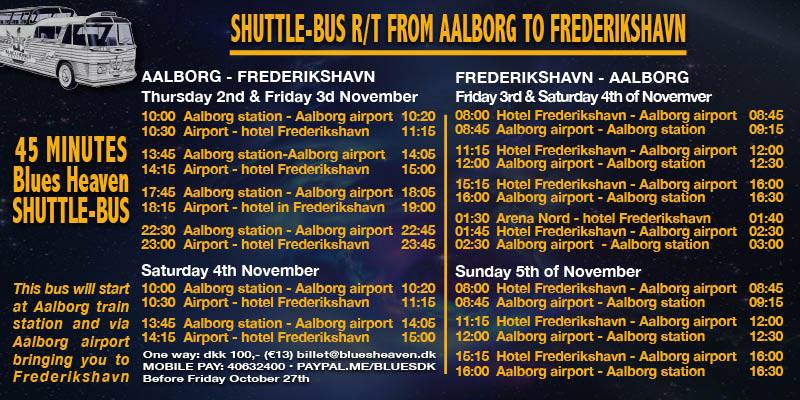 Accommodation packages and drinks tickets can also be included with your ticket, prices and bookings can be found at Blues Heaven Tickets.
There are even some very exciting VIP tickets available! Morten Røhl- Grønbech, Chef de Cuisine at Arena Nord, has created a varied and unique menu, especially for Blues Heaven's VIP guests. With this, you can enjoy American, Danish & Vegetarian foods with wine, beer and non-alcoholic beverages included.
All events at Blues Heaven are within an easy walking distance and Arean Nord is only 1/2 mile from all hotels.
Why not sit back and let the big sexy voice of Big Llou Johnson, the festival MC tell you what to expect with this 22-minute presentation video, which features all of the artists & all of the info that you'll need (remember size matters)! There is a 5-minute compressed version at the end of this article.
There will be 2 stages – the Chicago Stage and the Mississippi Stage.
To preview 29 – mp3 tracks from this year's musicians please go to Blues Heaven where you can find the playlist. There are also Apple Music links below.
The 1st show begins at 7pm on Friday 3rd, with leading blues-soul singer and harmonica master John Nemeth and his band on the Chicago Stage.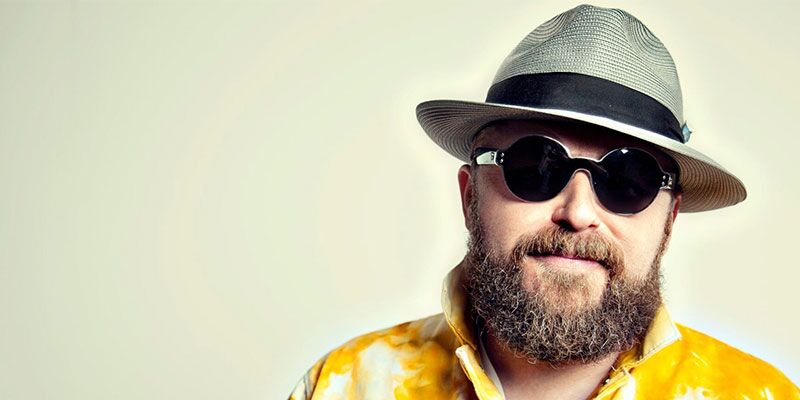 Next up is recently rediscovered, Memphis born Wee Willie Walker, and at 76 years old this legendary soul singer still has plenty to offer, having just won 3 Awards for Best Comeback Artist, Best Blues Album and Best Soul Singer in 2016. With his smooth velvety voice, and 12 piece outfit complete with horns and backing singers, you're guaranteed to experience a big sound from this soul-survivor.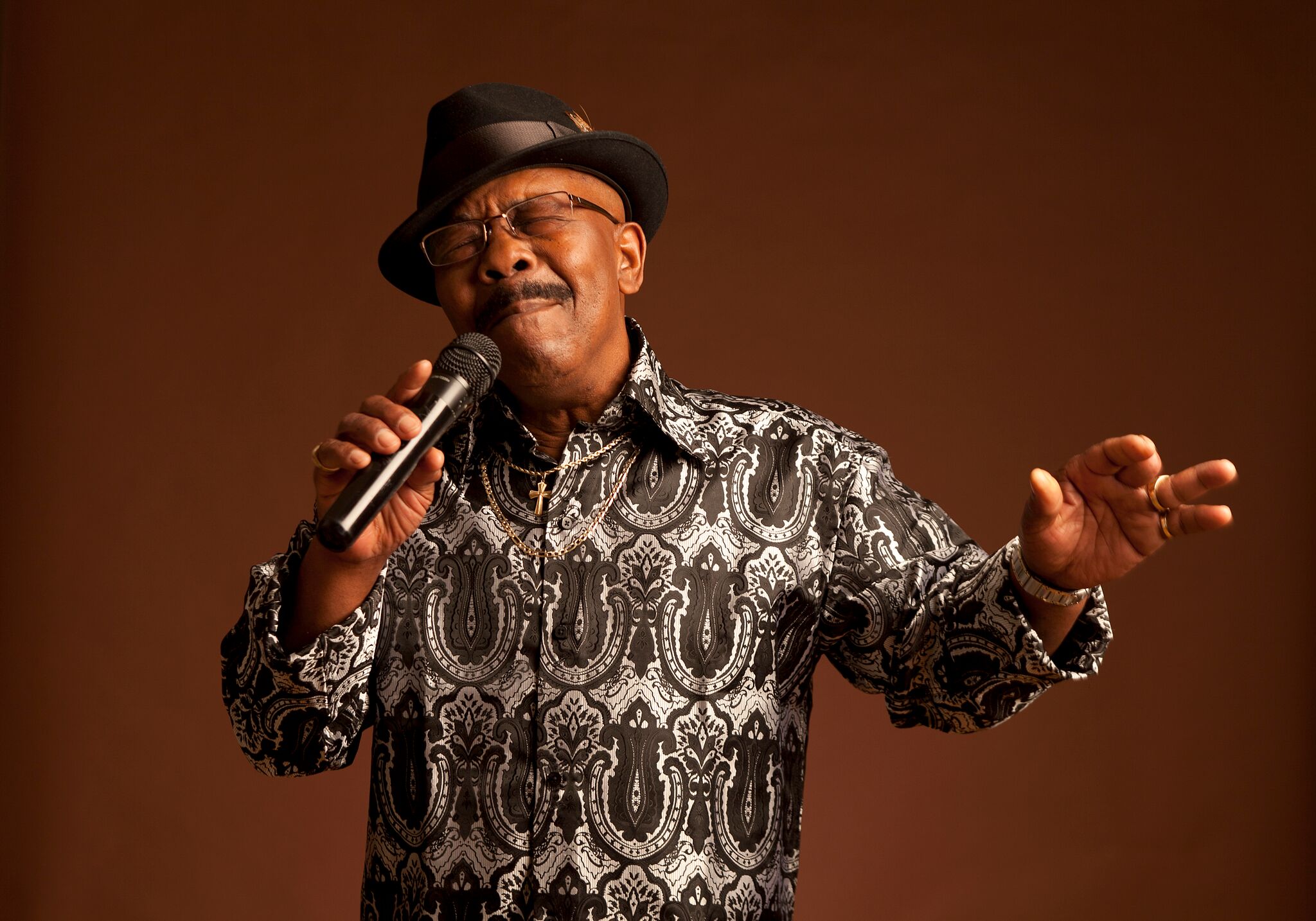 Closing Friday night is the real deal blues guitar slinger and Chicago's hottest act Ronnie Baker Brooks. Ronnie has collaborated with many of the biggest names on the scene today and has recently released his 1st album in 10 years, Times Have Changed. Read more about it here – Ronnie Baker Brooks article – Blues Matters.
Over on the Mississippi Stage, you'll find young US super talent Marquise Knox who is accompanied by Florida singer Kat Riggins. This will be the duo's debut visit to Denmark.
The final act on this stage is Zac Harmon who is also making his Scandinavian debut at Blues Heaven Festival. Harmon is an award-winning guitarist, organist, singer, and songwriter whose distinctive style combines the best of old-school soul-blues artists with modern lyrics and themes that bring the blues into a new century.
Opening the Chicago Stage on Saturday 4th at 4pm is high-energy, one of a kind Rick Estrin & The Nightcats. Wildly fun, musically fearless and bursting with bravado, Rick Estrin & The Nightcats have created one of the blues' most instantly recognizable sounds and no-holds-barred styles. With his wily and unforgettable original songs and his hipster, street-smart vocals, no one on the blues scene writes or sings like Rick Estrin. More info here – Rick Estrin article – Blues Matters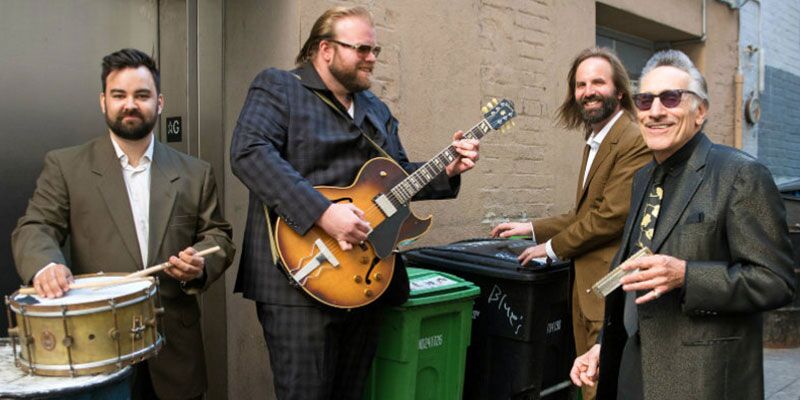 Then it's the James Hunter six from England. James Hunter has often been referred to as one of Britain's best white soul singers, and he has faithfully clung to the blues/soul idiom all through, with elements of rhythm & blues and rock'n'roll.
Sugar Ray & The Bluetones take to the stage next to deliver their special and distinctive blend of blues. Sugar Ray & The BT's have racked up a staggering total of 26 BMA Awards and 7 Grammy nominations and have been performing for over 40 years. Guitarist Monster Mike Welch will not be on this tour but Little Charlie Baty (Originally The Nightcats) will be.
This year's festival will see many guitar amps on the stages as many of the artists are old friends who will enjoy jamming with each other so be prepared for some truly amazing shows!
Texas-born Sugaray Rayford Band is up next and when he belts out a song, you not only hear it but you feel it too. He is an energetic frontman with a big and soulful voice. Sugaray will be performing with his big band complete with horn section.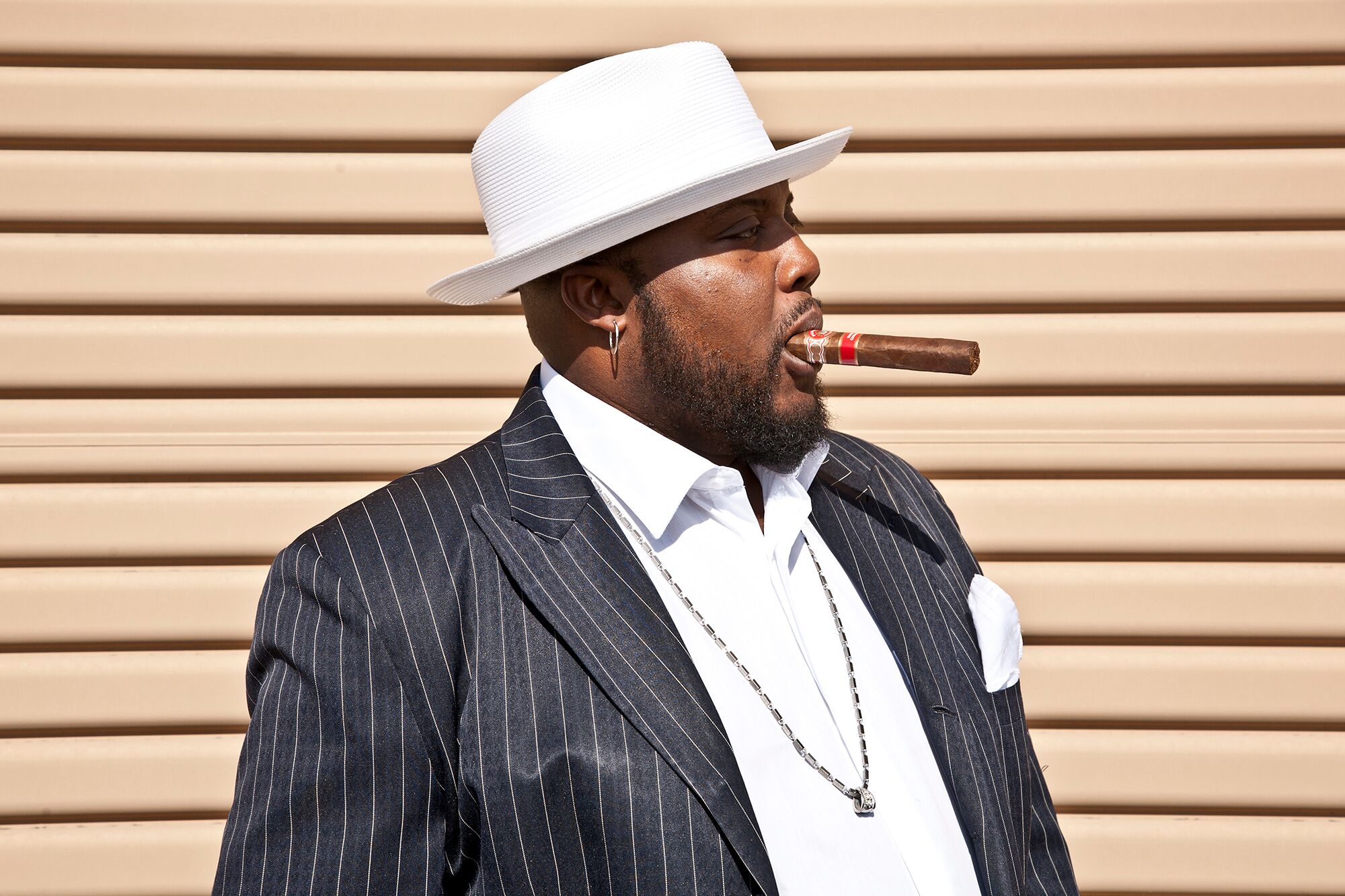 Eric Gales finishes the night off on the Chicago Stage. As both an African-American left-handed guitarist of extraordinary ability and an expressive vocalist, it is natural for people to compare Eric to Hendrix but Eric has developed his own unique hybrid blues/rock sound that also draws upon influences as diverse as Albert King and Eric Johnson.
Also appearing on Saturday night, over on the Mississippi Stage, you will find Thorbjørn Risager, Dana Oxford, Pascal Geiser and Kilborn Alley.
Thorbjørn Risager & the Black Tornado are the only Danish band on the festival bill, bringing their own lively blend of soulful blues to the stage.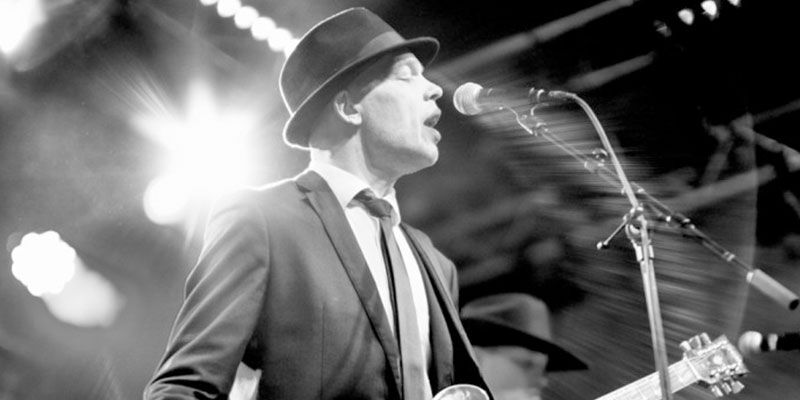 Doña Oxford is a soulful and passionate singer, songwriter and keyboardist and is known for her high energy, funky, groovy, gritty, and raucous sound that will get the crowd on their feet and dancing.
Swiss Blues Challenge winner in 2016 and 3rd place winner in the European Blues Challenge, Pascal Geiser will also perform at the festival this year.
Kilborn Alley Blues Band is sure to end the festival on a real high on Saturday evening and will feature guitarist, Mike Ledbetter, who stands in for Josh Stimmels, who will not make this tour due to the imminent birth of his new baby.
Mike Leadbetter of the Nick Moss Band is sure to be popular though as he's on fire right now with the new band he recently started with Moster Mike Wells. Again, be prepared for lots of guitar amps on stage as many of the artists at this year's festival are great friends!
Kilborn Alley Blues Band plays with a distinctive West Side Chicago blues style and are well known for their tight, kick-ass shows. Singer Andrew Duncanson has the ability to take listeners down to the dark end of the street while tearing their hearts out along the way. This is a band that you will not want to miss!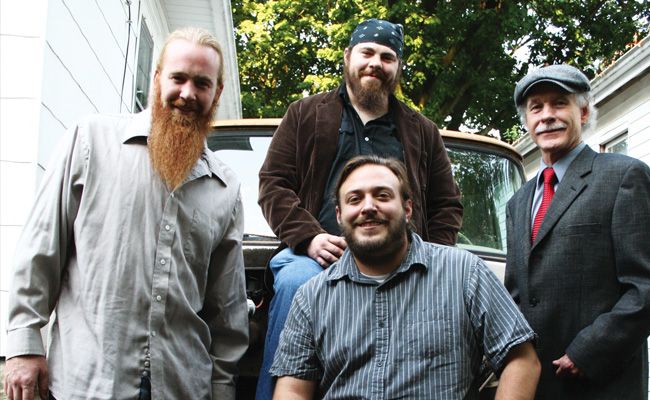 **Special Guest** just confirmed!
The world's youngest guitar phenomenon Toby Lee will also be appearing at Blues Heaven Festival.
Toby Lee is just 12 years old and has already gathered a whopping 100,000 followers on Social Media and has had over 61M views between Facebook and YouTube.
Young Toby Lee became known for his "get well" video that he sent to an ailing B.B.King which has already seen 50M views across social media and counting. He was only 10 years old when he recorded this.
He has received many accolades from people such as Joe Bonamassa who describes Toby Lee as a "Future Blues Superstar".
Toby Lee will join several of the main acts on stages across the festival and you will be able to see, hear and experience him in a variety of different setups with the stars.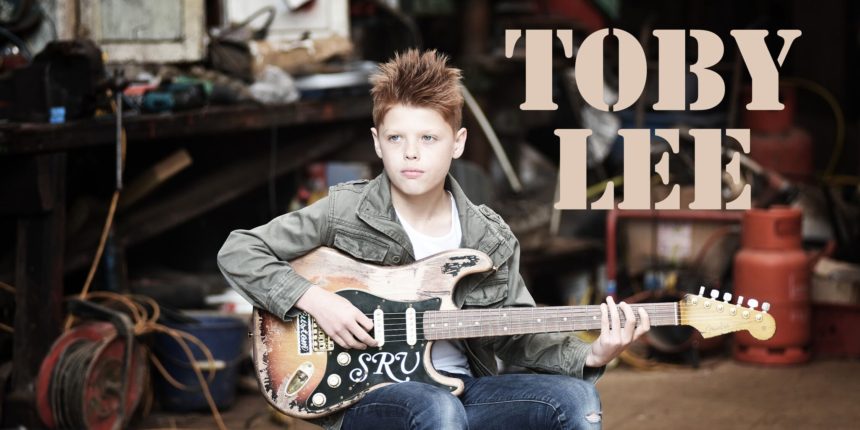 Toby Lee will also join several of the festivals top artists at "Talkin' Blues" – Where Stars Meet – to enjoy an American Brunch event on Saturday 4th November at Restaurant Panorama, in Hotel Jutlandia.
This will be a very interesting encounter as Toby Lee will sit in with legends such as Big Llou Johnson, Wee Willie Walker, Rick Estrin and famous Scandinavian guitarist Kid Andersen from the Nightcats.
Toby Lee is destined for greater things and if you catch him at Blues Heaven then you can say, you saw him here first!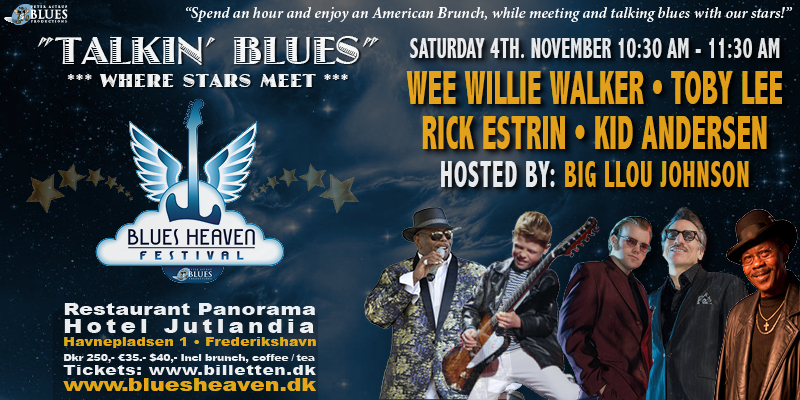 At Blues Heaven, they like to offer festival guests something extra, something a bit more special, and at this year's festival, organiser Peter Astrup is pleased to introduce his latest addition to the festival program with "Talkin Blues" – Where Stars Meet.
Normally you only get to see stars up on the stage and under the spotlight but at Blues Heaven, you can join them for an American Brunch on Saturday morning at the stunning Restaurant Panorama, Hotel Jutlandia.
Peter Astrup says this will be Blues Talk at the highest level (on the 6th & top floor) and he looks forward to seeing the dynamics that arise between the carefully selected guests.
All of this will be hosted by the charismatic Big Llou Johnson who has been described by Blues Heaven Festival as "The Sexiest Voice In The Blues"
Big Llou is always in great demand not only is he an award-winning artist but he has the most recognised radio voice in the Blues and companies such as McDonald's, Mercedez Benz, Warner Bros and Playstation all want Big Llou's deep sexy voice on their advertisements.
Check out Big Llou's world-famous voice below.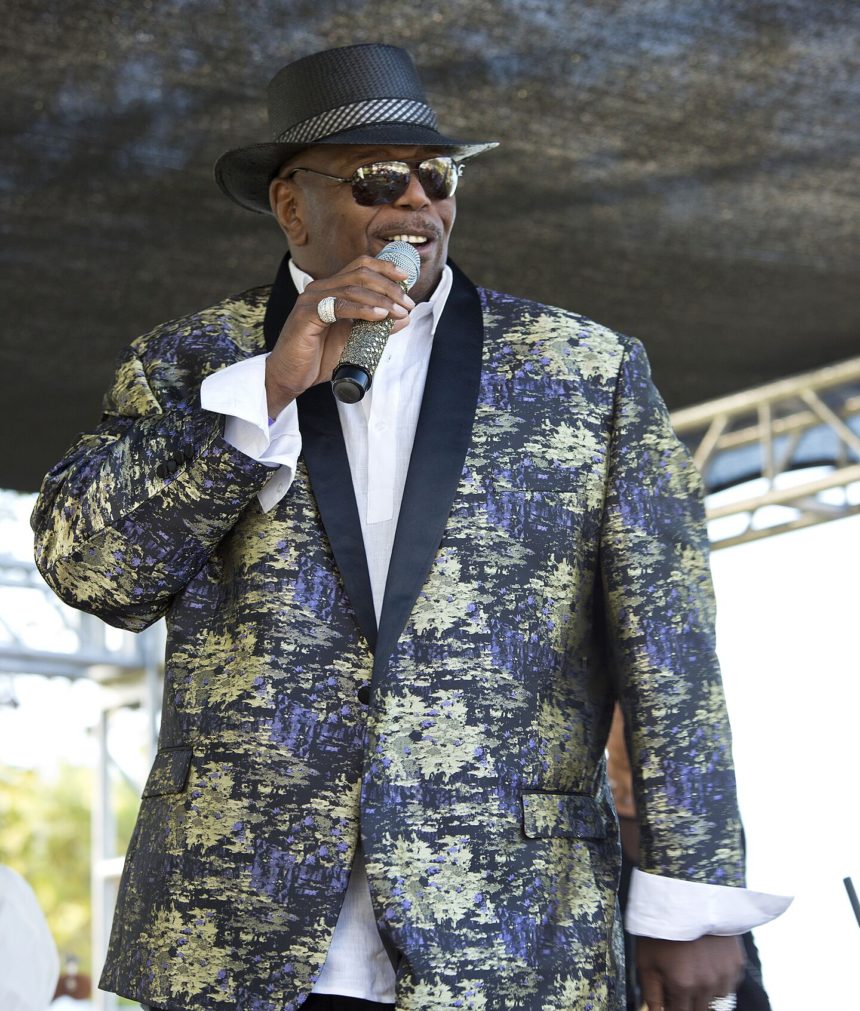 Blues Heaven's Official Juke Joint is Freddy's Bar which will host 4 festival events. The first is on Thursday evening from 8 pm, and you can go along and enjoy Blues Heaven's big launch night with the Sugaray Rayford Band. 
Then on Friday afternoon at Freddy's Bar, 1 pm, there will be Dona Oxford who will be playing some high energy boogie-woogie with a touch of rock'n'roll to get you up and dancing. Dona is a versatile artist who fronts her own band in the dual roles of lead vocalist and keyboard virtuoso.
Friday evening sees the first of the lively, late-night Jam Sessions where we will all be in the company of the Kilborn Alley Blues Band + friends, an event not to be missed!
These sessions typically run into the early hours of the morning and many of the big acts from the main festival also join in to show us their talent in a more relaxed and easy setting compared to the main stages. The Blues Jams usually develop to unprecedented heights with one surprise after another, and it is certainly possible that Freddy's Bar will rock through to Saturday.
Then the big finale party will take place late on Saturday evening, after the closing of Blues Heaven's main event, in Freddy's Bar from 12 pm with a Blues Jam, again, hosted by the Kilborn Alley Blues Band and guests.
Toby Lee will be joining the Kilborn Alley Blues Band and Mike Ledbetter on Saturday evening between 12 – 2 am for a party to remember.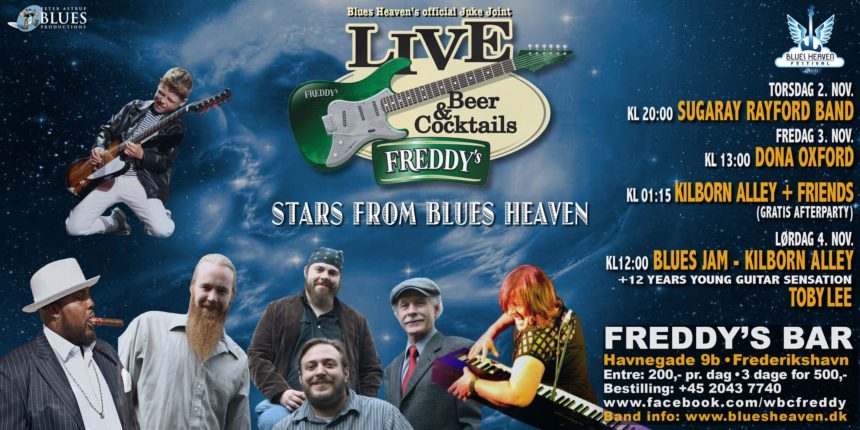 World-renowned and Award-winning American photographer Laura Carbone will also be attending the festival with her 'Faces Of The Blues' photo exhibition of legendary blues musicians.
Even the best and most famous musicians feel honoured to be portrayed by Laura Carbone, who herself says that her speciality with her photography is to convey the joy and beauty that the artists radiate when they perform.
Her work can be viewed at 'Faces Of The Blues'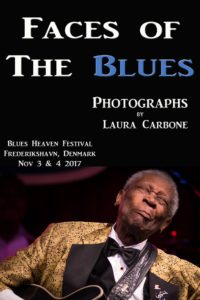 Welsh artist Steve Pablo who specialises in 'Blues Art and Portraiture' will also have an exhibition at the festival this year. Steve works from his gallery in Caernarfon, Wales, he also exhibits work at multiple blues festivals across the UK. His work can also be seen at various galleries in the UK.
Both Lauran Carbone and Steve Pablo will also be selling their art during the festival.
Festival organizer Peter Astrup from blues.dk recently said: "As we have committed to for the past 11 years, so once again in the 1st weekend of November we present a carefully selected line-up of artists, matching legends such as Peter Green, Johnny Winter, Gary Moore and Dr. John and many more who have given the audience so many fine and memorable experiences in previous years.
It's easy to promise a lot with words, but BLUES HEAVEN has made an authentic presentation video.
 It proves every word – see it for yourself!
It's gonna be an amazing discovery of new exciting swinging blues, soul, boogie-woogie and rock music and even the most discerning music lovers must surrender".
For information on –
Festival Tickets
Additional Festival Events
Jam Sessions
VIP Packages
Accommodation
Transportation Links
Contact Info
Please go to Blues Heaven Festival 
The Festival welcomes music lovers from Denmark and many other countries and promises to continue the evolution of what has, now in its 12th year, become one of the most respected and prestigious blues and soul festivals in Europe.
Blues Heaven – Peter Astrup – International Booking & Concerts – Bluesdk